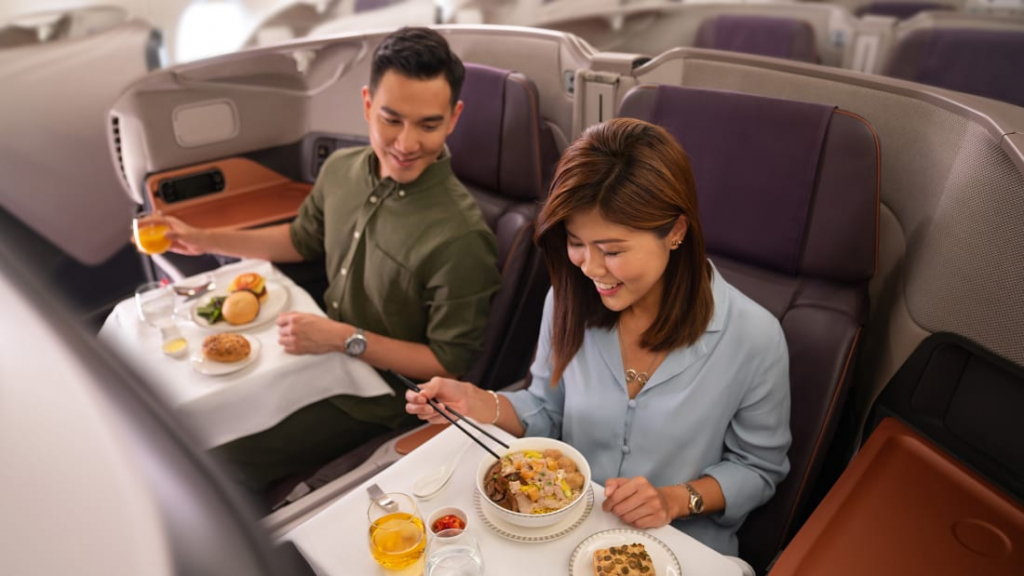 Singapore Airlines offered a special dining experience on board Airbus A380, the world's biggest passenger plane. They were fully booked within 30 minutes upon opening up for reservations.
Because of this, SIA decided to further add 2 more days to allow more customers to dine with them.
Just like taking the actual flight experience, customers can choose their preferred choice of cabin class and menus based on the corresponding cabin class. For example, the First-class seating provides a five-course meal that includes cheese and fruit course.
To make this dining experience more exciting, diners may receive a limited edition goodie bag, extra gifts and KrisShop discounts if they were to turn up in traditional heritage wear.
Due to social distancing, only half of the seats on the plane will be available, this means only the truly lucky diners who managed to get the wait-list will get to experience this once in a lifetime experience.
Read more at CNN