Telegram down, users of the WhatsApp rival tweeted – one of the most popular instant messaging Apps after Meta (formerly Facebook) owned WhatsApp – is currently facing a downtime. Some of Telegram App's users have reported issues experienced when accessing the app, while others were not able to log in on 17th January.
At 11pm 17th January, there were over 7,000 reports of the service being down at its peak, filed on the Downdetector platform. Over 4 in 10 reported a problem with the Telegram app, 3 in 10 reported server connection issues, and almost 20 percent reported problems with the website.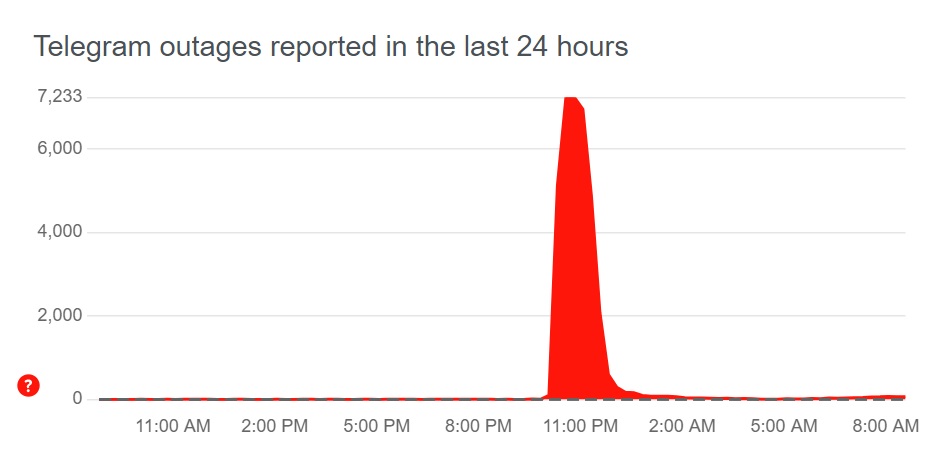 Just like the concept of risk management in insurance, if you're reliant on only 1 single instant messaging app for keeping in touch with family, friends and business, perhaps its prudent to consider backups, which provide you with alternatives, rather than being dependent on a single platform.
Do consult your advisors, or us if you need help and advice Contact NextLifeBook https://www.nextlifebook.com/contact-us.
Missed our recent news ? Read here at https://www.nextlifebook.com/estate-planning/china-lowers-interest-rate-as-economic-growth-slows/
Catch us on: Facebook Instagram YouTube LinkedIn
Facebook: https://www.facebook.com/nextlifebook
Instagram: https://www.instagram.com/mynextlifebook
YouTube: https://www.youtube.com/channel/UCBmm-Ol1l6BBCkHt3jxTvwg
LinkedIn: https://www.linkedin.com/company/nextlifebook
You can read more about Telegram down at https://www.thesun.ie/tech/8220160/telegram-down-users-mystery-outage/